National Public Radio Calls You A Teabagging Moron
Want to see what your tax dollars are paying for?  Probably not, it's pretty disgusting.  However, this needs to be seen to be believed.
The radio mouthpiece of the government, National Public Radio, published a flash cartoon in which they teach viewers how to speak "Tea Bag.
As you probably remember, liberal talking heads and Democatic elected officials used the term "teabagger" to denigrate 2009′s anti-big government Tea Party movement, where conservatives rallied to protest the bailout of Wall Street, health-care "reform," and the general stripping of Americans' rights.
The term's first known use on public airwaves is widely believed to be by MSNBC's rising star and alleged woman, Rachel Maddow.  Maddow quipped that "You know it's going to be teabagging 24/7 when it comes to the midterms," speaking of conservatives' efforts to primary against Republican elected officials who have lost their way.
This concerted effort to associate American outrage with the act of lowering one's genitalia into another individual's waiting mouth quickly spread to MSNBC's David Shuster.  Shuster said that "It's going to be teabagging day for the right-wing and they're going nuts for it. Thousands of them whipped out the festivities early this past weekend [...] the teabaggers are full-throated about their goals."
Get it? Nuts?  Teabagging?  Whipped out?  Full-throated?  Juvenile stuff, at best.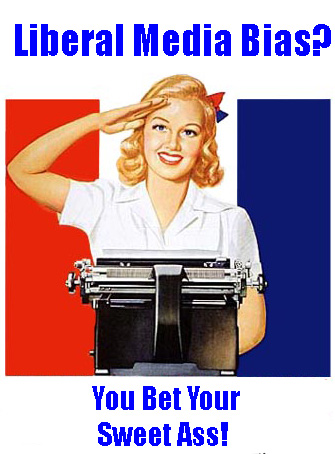 This obsession with labeling conservatives as practitioners of oral sex acts spread to CNN's Anderson Cooper, who quipped that "it's hard to talk when you're teabagging."  This meme quickly spread across the liberal blogosphere.
This disdain for valid questions about the role of government, government spending, and other public matters even spread to elected officials.
When Congressman Zack Space (D, OH-18) was asked about a heavily publicized one-man protest against his policies and actions, Space released a press release criticizing the private citizen's claims that Space was being secretive and not holding town-hall meetings over the summer break.
In the release, Space said that "if it was 'secretive,' then more than 300 people found out the secret, including a number of Mr. Daubenmire's teabagger colleagues who were there and talked to the Congressman."
Yes, that's right. Congressman Space used the slur in an official press release, and that's not even considering the fact that research showed that, in fact, the town hall was not publicized as his office claims. It wasn't even listed as an event on the Congressman's website.
I will leave finding other examples of Democratic elected officials using the slur as an exercise for the reader.
As you're probably aware, a decent portion of NPR's funding is from the government.  According to their website, 16% of NPR's funding came from federal and state governments, which works out to be approximately $23.2 million dollars this past fiscal year.  Not a majority, but a respectable portion nonetheless.
According to Wikipedia, the creator of the flash cartoon, Mark Fiore, is an an American liberal political cartoonist specializing in Flash-animated editorial cartoons who lives in in San Francisco, California.
Fiore's recurring characters include "Buster Bunker The Friendly Nuke;" "Knuckles," who is described as "a slow man in an executioner's mask who loves torturing Guantanamo prisoners;" "Snuggly the Security Bear" who is "a rather sadistic teddy bear who puts a positive spin on domestic spying and wiretaps;" and "Right-wing Ralphie," a squat lawyer with pixie wings who fights for homosexuals to gain restitution for being "forced" into marriage.
Your tax dollars paid for a rabid leftist with a copy of Adobe Dreamweaver and a copy of The Nation to make up the latest bit of agitprop for Democrats to jerk off to. "Hur hur hur, that's funny. He called conservatives 'teabagger.'"
But, this isn't anything unexpected from NPR, and is probably to be expected.
In October 2009, NPR executives Dick Meyer and Ron Elving responded to the Obama White House's attempts to delegitamize FOX News by privately pressuring NPR correspondent Mara Liasson, trying to scare her into stopping her appearances on "Special Report" and "Fox News Sunday."
NPR's sudden problems with Liasson mysteriously became a problem the same time that the Obama White House opened up their war with FOX News, wherein White House officials argued that the news network was a house organ of the Republican Party.
The "progressive" "humorist" Garrison Kellor complained about there being too many Jews in his Christmas playlist, whining that they "[trashed] up the malls every year."
Just listen to NPR for a day, and you'll tons more examples of liberalism in action.
Do you like your tax dollars going to people like Mark Fiore or Garrison Kellor? Do your beliefs align with their beliefs? If not, why aren't we angry about NPR being an organ of the Democratic Party yet?
[Cross-posted at what some have called "the best political blog in Ohio," Athens Runaway]