Romney Is Having A Ron Paul Problem At Minnesota's District Conventions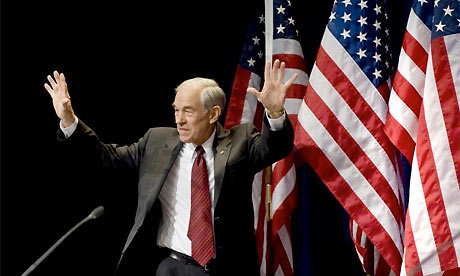 There are still four more District conventions to go. So far, Ron Paul has 10 delgates. Santorum has 2. Romney has zip.
Mitt Romney may be the supposed frontrunner for the Republican presidential nomination – but he's not the most popular GOP candidate in Minnesota. Texas Congressman Ron Paul swept the 3rd, 5th and 6th Congressional District conventions over the weekend. Paul landed nine of nine state delegates to the Republican National Convention in Tampa, Florida. Paul also won one delegate in Minnesota's 7th District March 31st while Rick Santorum picked up two….
Read the rest here