Obama's 2,500 Layoffs at Sallie Mae
The push to nationalize student loans comes at a human cost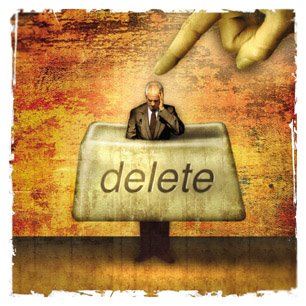 It's not like they didn't know it was coming in January…
A bill currently before the Senate would empower the Obama administration to nationalize the student lending industry, eliminating the federally subsidized private loans millions of university students rely on to finance their educations.
Now, however, it's time to pay the piper (otherwise known as the Law of Unintended Consequences):
Powerhouse student loan provider Sallie Mae says layoffs are imminent as a result of President Obama's new student loan overhaul.

"This legislation will force Sallie Mae to reduce our 8,600-person workforce by 2,500," Conwey Casillas, Vice President of Sallie Mae Public Affairs, said in a statement to Fox News.

[snip]

"The student loan provisions buried in the health care legislation intentionally eliminate valuable default prevention services and private sector jobs at a time when our country can least afford to lose them," Casillas told Fox News.

Sallie Mae was trying to garner support for an alternative, which the company said was roundly rejected.

"We are profoundly disappointed that a reform plan that would have achieved more savings for students was ignored and now thousands of student loan experts will unnecessarily lose their jobs," Casillas said.
Somehow, we just know this will be blamed on past administrations.
Read the rest of the story at FOXNews.com.
__________________
"I bring reason to your ears, and, in language as plain as ABC, hold up truth to your eyes."Thomas Paine, December 23, 1776
For more news and views on today's unions, go to LaborUnionReport.com.