DSCC Declares DOOM… for Mary Landrieu.
There's no sugar-coating this one: The Democratic Senatorial Campaign Committee is canceling at least some of its advertising reservations for Sen. Mary Landrieu (D-LA)Heritage ActionScorecard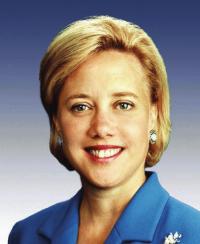 Sen. Mary Landrieu
Senate Democrat Average
See Full Scorecard4% ahead of the December runoff in Louisiana. The committee canceled buys planned from Monday through December 6 in the Lafayette, Baton Rouge and New Orleans markets, three sources tracking the air war told POLITICO.