When I see how polite those Chic-fil-a employees are to the jerks
who try to antagonize them into (gasp) acting in an uncivil manner–
well–it makes me (grudgingly) admire them. But also, it bugs me.
So here, where I RULE UNCONDITIONALLY–my blog–I offer you this "Wag's World" view
of a confrontation between a fast food server and Manny Castro,
the graffiti artist who took credit for the "cow painting, 'tastes like hate' tag"
on a Chic-fil-a restaurant.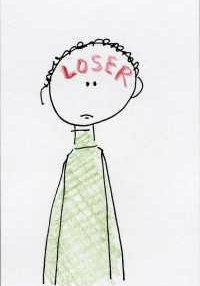 I know life imitates art–I just wish life imitated my toon.
Originally posted on RightNation 8/7/12